Give away 'health' as a gift!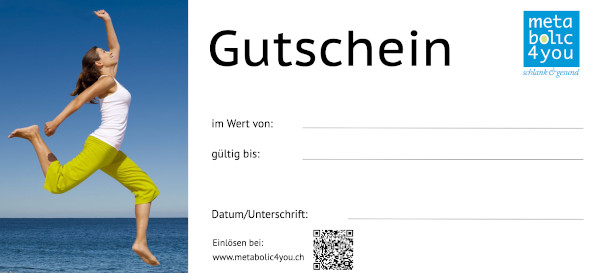 Whether for a birthday, Christmas present or any other occasion - with one of our vouchers, make a gift to your loved one, friend or colleague and make an important contribution so that their health and well-being is positively influenced.
Tip: Please talk to the person to be gifted in advance: they should know what Metabolic Balance is and be willing to follow the program. It would be a pity to give someone a well-meaning but unwanted gift.